Weimar Institute takes Cleanliness Seriously
In 1778, John Wesley shared a statement in one of his sermons, "Cleanliness is next to Godliness." For students working in the custodial department at Weimar Institute, that statement has more meaning than one might think. "Cleaning toilets, cleaning floors and emptying trash is a living example and testimony of how Jesus is currently cleansing the heavenly sanctuary," waxes Lupita Baro who has been serving as the custodial supervisor at Weimar Institute for the last 14 years.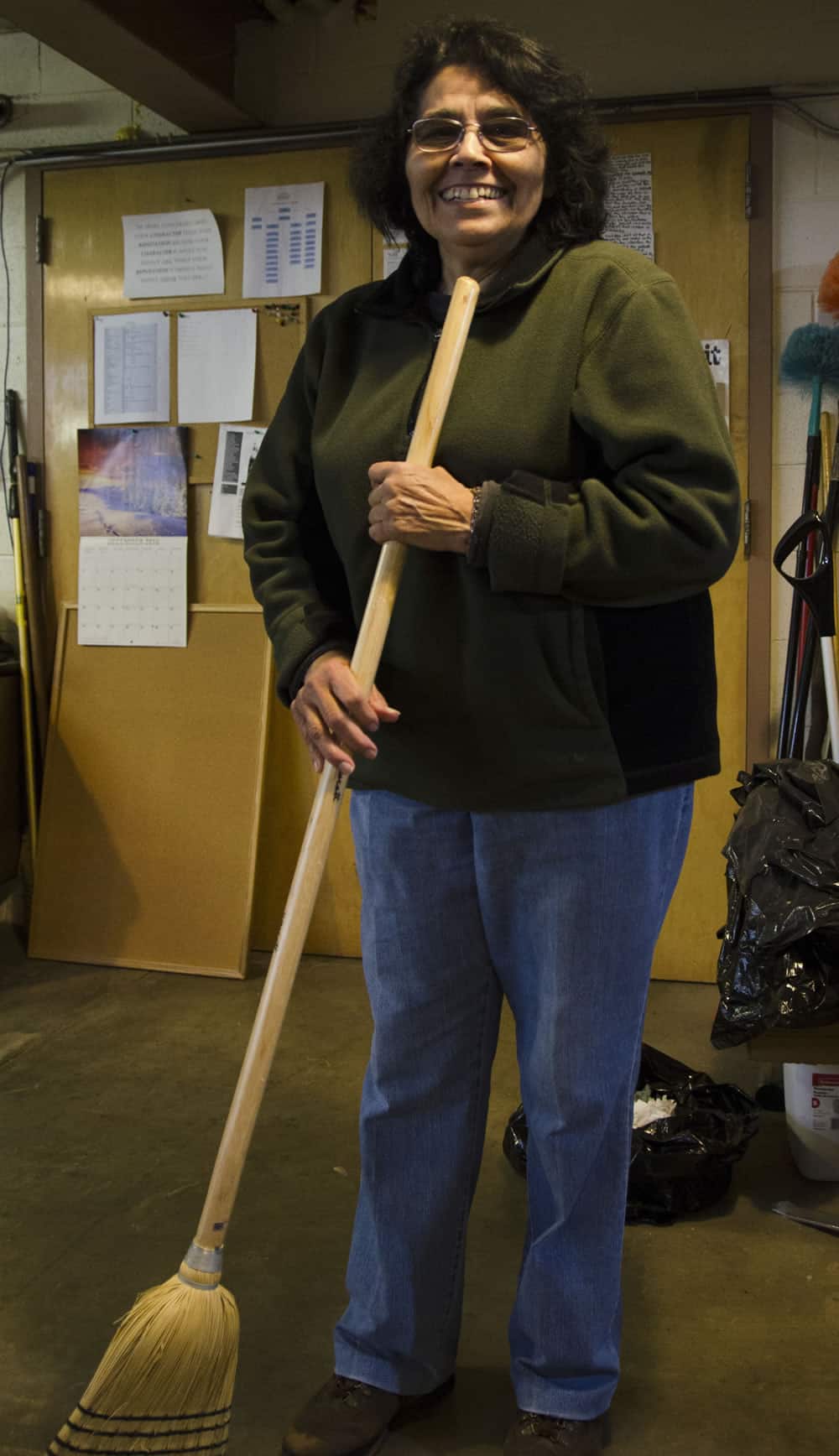 Baro likens the duties of a custodian as sacred and truly helping prepare for life in eternity, "If you really think about it," said Baro, "the King of the Universe is currently cleansing the sanctuary in heaven and at the same time working on cleaning our hearts. If we ask Him to come into our hearts, He will cleanse us from the inside out. I believe our duty is just as sacred, by cleaning we are giving our visitors, staff, and students a glimpse of heaven!"
In addition to her enlightened approach to custodial duties, Baro also spends a lot of time with students trying to prepare them for life once they leave Weimar. "I think of my role as much deeper than just that as their supervisor. I want them to actually learn something and I feel a sacred responsibility to these students while they're with me."
"I teach the students four basic principles that can take them anywhere in life as long as they continue to put them into practice; honesty, responsibility, punctuality, and organization. These are life-skills that are not as prevalent in society today, but will take them far in life."
According to new research from the Center for Professional Excellence at York College of Pennsylvania, young professionals right out of college are a little bit on the "I-know-what-you-are-but-what-am-I?" side.
The researchers surveyed 400 human resources professionals about their experiences recruiting and hiring recent college graduates in a variety of industries and roles. More than a third reported that the level of professionalism among new hires has decreased in the last five years. Nearly 45 percent said that employees' work ethic has worsened.
Professionalism was judged on appropriate appearance, punctuality, regular attendance, honesty, attentiveness, and sticking with a task through completion.
However, for a Weimar graduate that had Baro as a supervisor, this isn't an issue!
In addition, to the basic concepts of professionalism, Baro's wisdom extends into the philosophical with six simple rules to be happy in life, "I believe that the Bible gives us wisdom, and what I have gleaned from it is to free your heart from hatred, free your mind from worry, live simply, give more, expect less, and love a lot. A favorite verse of mine is found in Psalms 90:12 which states, Teach us to realize the brevity of life, so that we may grow in wisdom (New Living Translation)."
Together Baro and her custodial team comprised of Weimar Institute and Academy students are truly working for the Lord and preparing for a life eternal.