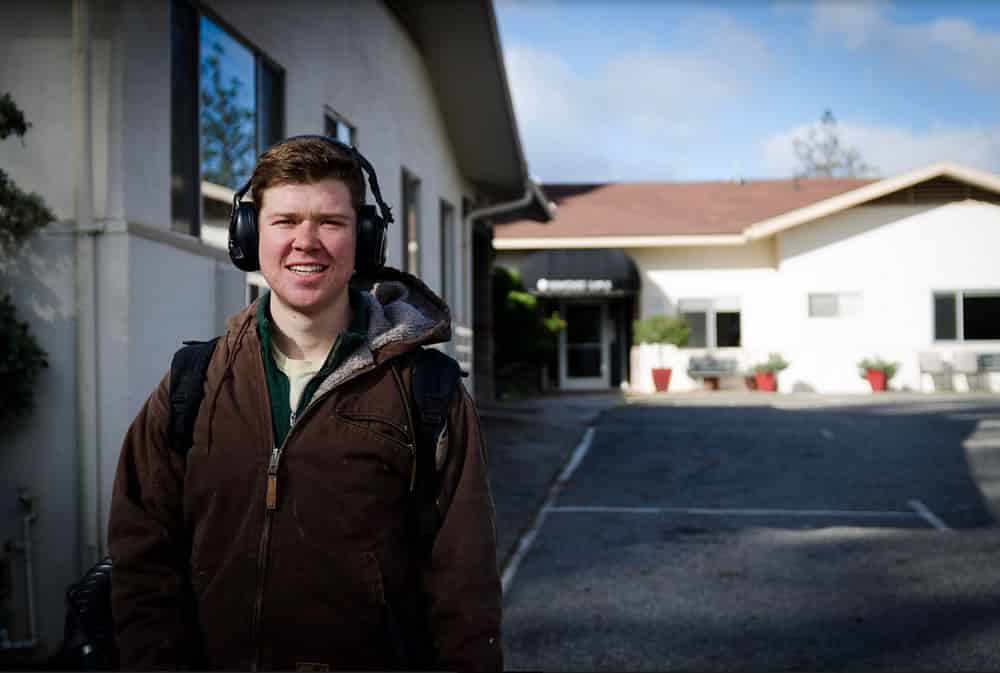 Lance Hofer-Draper has an intense desire to serve the Lord. Currently, the 22-year-old is studying pre-med at Weimar College. However, that wasn't his original plan.
Hofer-Draper was studying theology at another university, yet soon he lost his desire to become a pastor. He then realized that he wanted to reconnect with God. This led him to Auburn, California, where he was working in agriculture for Jon Freed, a local physician. He learned many aspects of gardening, yet he realized he wasn't fulfilling his desire to serve the Lord!
"I realized I wasn't doing anything for others; not helping others, and not doing anything to advance the kingdom of God in this world."
That is when Dr. Freed suggested Hofer-Draper to enroll in the pre-med program at Weimar. "One thing that assures your calling is when other people can see you doing something," Hofer-Draper said.
People mentioned to him that he would be a great doctor, so he decided to apply at Weimar College. Four things drew Hofer-Draper to Weimar: 1) the health message, 2) his mom thought it would be a good place for him, 3) the acceptance rate into medical school was good; and, 4) he heard a lot of good things about the well-rounded academics. "Lord, if it's your will that I get accepted…." Hofer-Draper was denied the first time, but when he was accepted the second time, it confirmed the calling that God wanted him to proceed with pre-med.
His experience at Weimar has been a huge blessing for him. "God has humbled me and showed me that I need to follow Him and His Word. It has been one of character growth. It's been a struggle sometimes, but God has taught me to think of others and not of myself. He also taught me persistence and that I should never give up."
The Colorado native has been blessed academically as well. When he started praying in the mornings, he found that his grades were better off. When he followed counsel in the Spirit of Prophecy, such as integrating manual labor as a part of his day and not eating late at night, he found that he was more rested and his studies were better as well.
Hofer-Draper has a couple more years at Weimar College and then will look into Loma Linda School of Medicine in Southern California. As a final note, he says, "Step out in faith and follow God if this is where He is calling. Trust that He will provide for you and don't limit His power. God can do things that to human reason seem impossible."