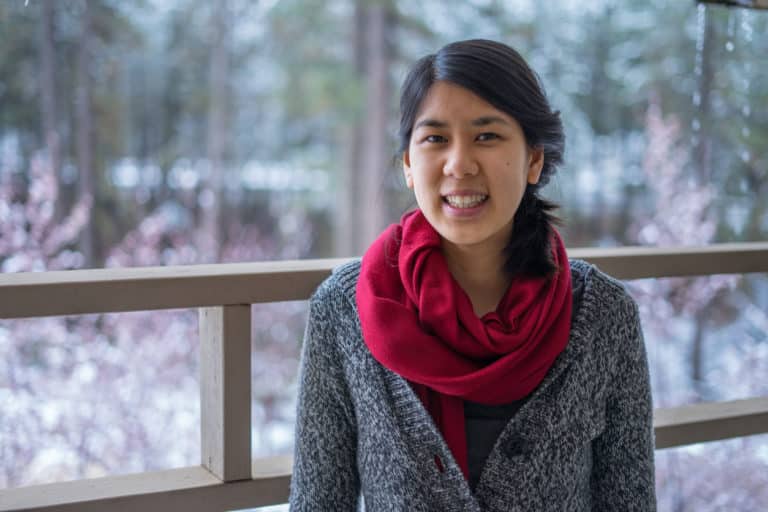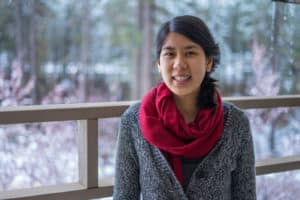 The outdoor light trickles through the blinds, illuminating the small room as Rebecca reads, "'One thing have I desired of the Lord, that will I seek after; that I may dwell in the house of the Lord all the days of my life, to behold the beauty of the Lord, and to enquire in His temple.'"
Clicking her iPhone off, she pauses for a moment, as though trying to grasp the gravity of those words before continuing. "There's one thing. Right? Today in our society we talk a lot about "one things." There's a lot of things that people pursue or seek after. But one thing that David says he wants to pursue, is to dwell in the house of the Lord. He wants to behold the beauty of the Lord. So there's something there about art that points us back to the Savior."
To Rebecca, communicating that one thing through art seems to be the recurring theme as I listen to her story.
***
Twenty plus years ago finds a little Rebecca Wong voraciously drawing in her brand new art books. Slowly the uneven and random strokes begin to take shape. She has just learned to draw swans, eagles and even boats by placing her hands in different positions on the page. Her mother quickly takes note and realizes that this isn't just some misplaced pastime; this is an intrinsic love for art. So through the years, Rebecca moves from simple crayons and coloring books to calligraphy and even painting. But it doesn't stop there. After finishing high school, Rebecca goes on to college and graduates from Southern Adventist University with her Bachelor in Fine Arts (BFA).
Rebecca first came to the Weimar Institute to teach at the elementary school on campus but has now transitioned to teaching art at the college. The idea of having a drawing class arose when students asked if Rebecca could teach a drawing class. When I ask her what she anticipates teaching in the college will be like, she responds, "I've had so much fun teaching art at the elementary school. And now I get to teach art at the college level. I had no idea that I'd do that but I'm totally excited!"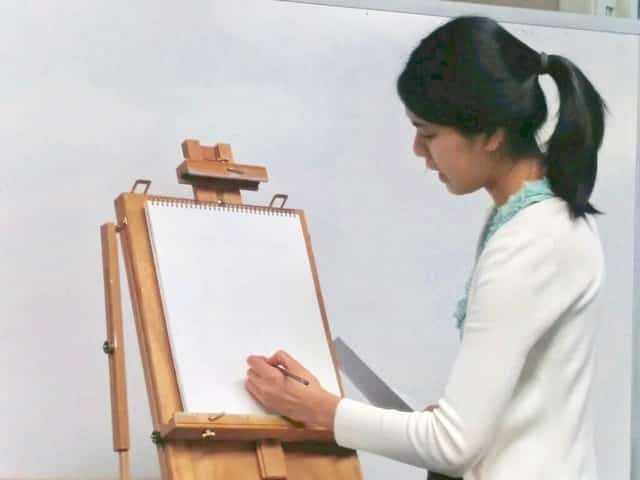 The new drawing class is a survey of drawing. It is designed to introduce students to the academic field of drawing, mainly exploring 3D drawing techniques and acquainting students with the various materials involved.
For Rebecca, art and Weimar's mission go hand in hand. She says, "I love Weimar because it's a place that creates thinkers and not just mere reflectors of one's thoughts. I see this art class fitting into that perspective of being able to stimulate students to be critical thinkers."
The new drawing class brings Weimar students from diverse academic backgrounds together. Joletta, a business student, says, "I've always wanted to learn how to draw and I'm glad I can learn that now." Timothy, a third year pre-med student says, "art is a way of expression," and is glad that he can now learn to illustrate what he wants to communicate. Similarly Yennah, a psychology student, says that, "learning about the understanding of art composition allows us to apply those skills in our own composition and in our understanding of others." Rebecca hopes that her students will "gain a deeper appreciation for how to communicate through drawing. And be able to utilize that for the gospel."
To communicate Christ is the focus of Rebecca's drawing class. Leaning forward in the chair, she reiterates, "there's something there about art that points us back to the Savior. And that's the way that I see the connection between art and Christianity. It's that every true work of art is a reflection of the Master Artist."
Instructors such as Rebecca Wong help Weimar achieve its vision of exalting the most important One thing—Christ.