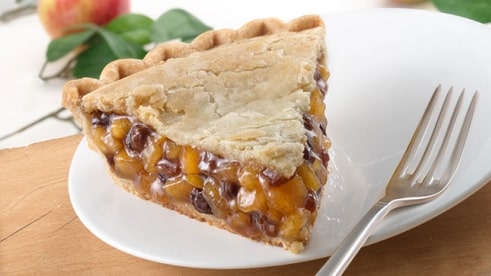 It's already March 14 – International Pi Day. Commonly known as the mathematical equation, people around the world have also adapted the tradition to eat lots and lots of pie. As for Weimar Campus, we don't mind indulging in these tasty sweets. Of course not all pie has to be bad for you. In fact, Weimar supports the cause with their yummy vegan pie creations.
Weimar Academy seniors are hosting a fundraiser on behalf of this day. In order to raise funds for the class, they will be hosting a pie fundraiser on March 14th, from 1PM to 2PM at the Weimar Cafeteria. Mrs. Becky Nelson, a staff member and mom at the academy, has been helping the class of 2017 organize this fundraiser for the past several years. There are a few different flavors of pie that will be sold, but Mrs. Nelson is known for making some of the best apple pie around.
So come on down to the cafeteria, have a slice of pie, and support Weimar Academy's graduating class. There's no better day to enjoy this delicious dessert than on International Pi Day.
Fast Fact: Did you know that International Pi day is held on March 14 because the first 3 digits of this equation are consecutively 3.14?