Alumni
Mark your calendar:
Weimar Joint Alumni Homecoming Reunion
2nd Weekend of April each year!
Update Your Information
Please update your contact information here.
The next joint Alumni Reunion weekend is scheduled for April 11-13, 2014.
All Weimar Alumni – College, Academy, Faculty and Staff – are welcome.
(Alumni = anyone who has attended or worked at Weimar)
The momentum is gathering! Each year we have more and more alumni returning to once again reconnect with classmates and staff. What fun it is to visit old classrooms, dorms, the cafeteria, gardens, and to once again walk "the loop" and amazing Weimar trails! Hearing the many stories of those "good old days" is a real treat. It is also exciting to see some amazing changes and enhancements of the Academy and College taking place. Start planning now to come join us!
2014 Honored classes
30th – '84
25th – '89
20th – '94
10th – '04
About The Meetings and Reservations
The Alumni office is happy to provide class lists, Weimar Inn reservation information, and airport transportation service for those planning to attend.
We encourage each honored class to arrange for their own get-together's that their class may wish to do in addition to the main programs.
Friday vespers, Sabbath Morning services, Saturday evening vespers and open houses at the Academy Center and College are available for all Alumni to attend.
For more information about alumni events contact: alumni@weimar.edu.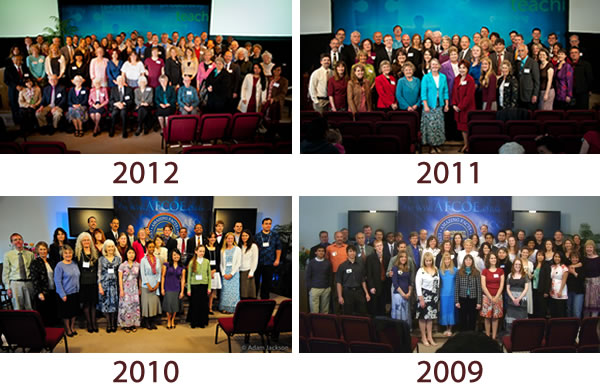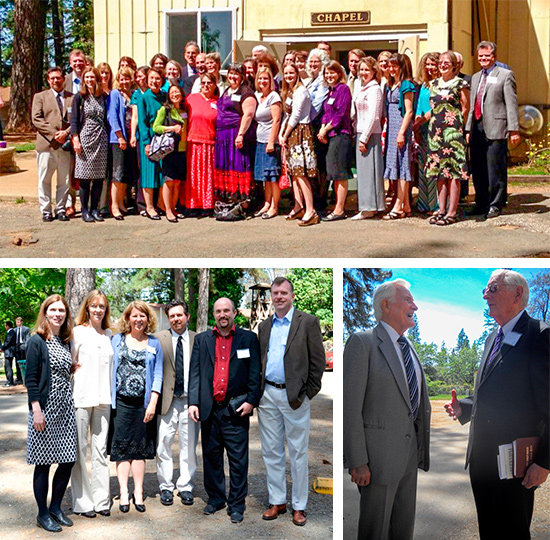 Weimar Alumni Homecoming 2013
About 100 Weimar Academy, College and Staff Alumni and their families came together the 2nd weekend of April to reminisce and share in a joint Alumni Homecoming Reunion celebrating 35 years of Weimar Institute history. Weimar Academy Alumni from the honored classes lead out in the Friday Vespers. Sabbath morning John Wesley Taylor, Ph.D., Associate Director of Education for the General Conference spoke for the main Sabbath service representing the 30th honored college class of 1983.
Others came to enjoy the fellowship from as far away as Lebanon, Japan, Alaska and the East coast as well as a number of western states. A number of different activities were added to this year's event such as a "meet & greet" buffet supper Friday before vespers. Alumni as well as current faculty enjoyed participating in three different panel discussions that focused on Education, Theology and Health.
And Sunday morning we enjoyed the first annual Weimar Alumni Trails Fun Run/Walk Fundraiser for worthy students. Over $2,600 was raised from the offerings and fundraisers to benefit Weimar's worthy students. We look forward to many more alumni "family "reunions – especially the one in heaven.
You can enjoying watching the Alumni Reunion meetings on Vimeo
---
Stay Involved
Learn here how you can stay involved by assisting with special projects at the Academy and College.
Here are some other links to help you reconnect with Weimar friends and enjoy reminiscing:
Alumni Web Pages:
Weimar Facebook Group sites: