"In today's world, people really look for what it is that you have? What is the value you have?" says Steve Brownell, Director of the NEWSTART lifestyle program at the Weimar Institute.
So what does Weimar have? Students and a research program.
NEWSTART, a preventative lifestyle program located at the Weimar Institute, was founded in 1978 by physicians that desired to educate people on how to take care of their bodies, mind and spiritual being primarily through lifestyle interventions.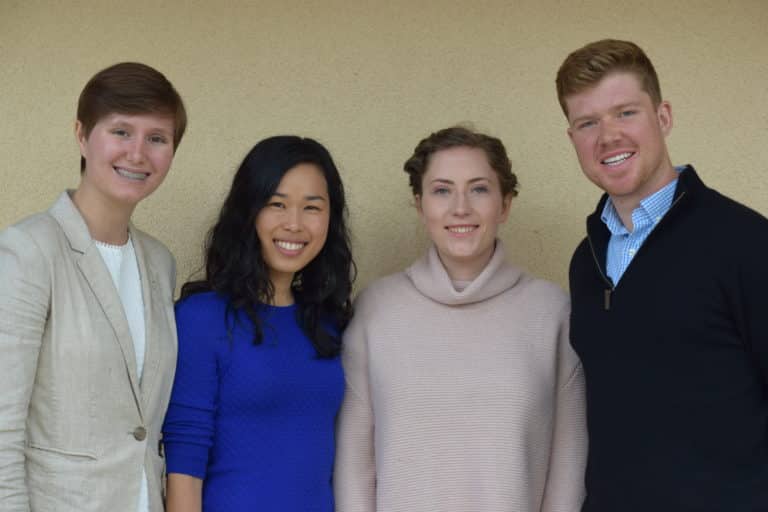 Over the years, multiple programs with the similar emphasis have since arisen at the Weimar. These include community depression and recovery classes, stop smoking seminars, and Diabetes Undone programs among others. Thousands of people have passed through these programs, providing the institute with up-to-date research on the effectiveness of lifestyle interventions.
Students at the college have the unique opportunity to not only watch the impact that lifestyle interventions has on its participants, but to also assist in publishing the incredible findings. Through a research methods class offered at the college, students have had the chance to publish papers in academic/scientific journals and to present this timely research at health conferences all around the United States.
Let's take a look at the four students that recently had the opportunity to share this research at the Harvard Medical School during the New England Science Symposium (NESS) on April 8, 2018.
Lance Hofer-Draper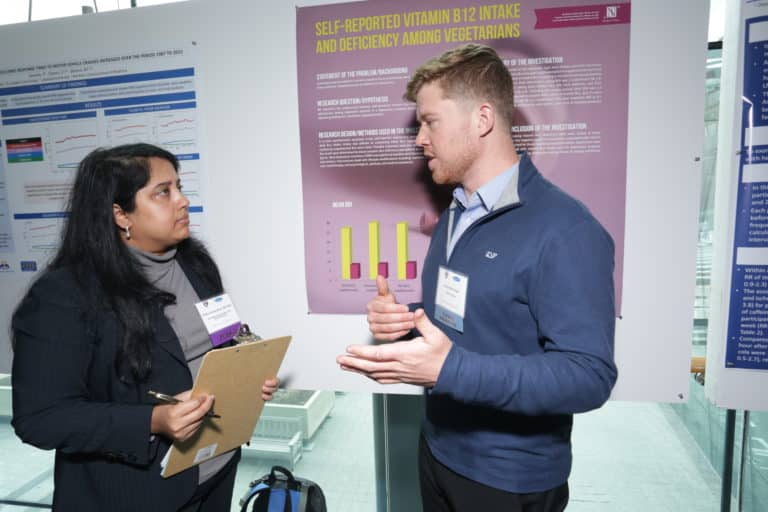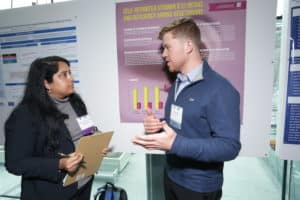 Whether visiting the nursing home on a Saturday afternoon, encouraging strangers, or singing happy birthday in the cafeteria, the first thing you notice about Lance is his enthusiasm for service. Lance is a recent pre-med graduate from Weimar. Having been at Weimar all four years, he has seen the effectiveness of lifestyle medicine in his own life. He says, that lifestyle interventions "has a lot of potential that hasn't been [uncovered] in helping people overcome disease. And so I see that God wants to really use lifestyle medicine more to bless others and He has put His approval on it." This was Lance's second time presenting at NESS. Lance also had the opportunity to present at another conference held by the North American Brain Injury Society (NABIS) in Houston this past March. The research topic Lance presented at NESS was: Self-reported vitamin B-12 intake in deficiency among Vegetarians.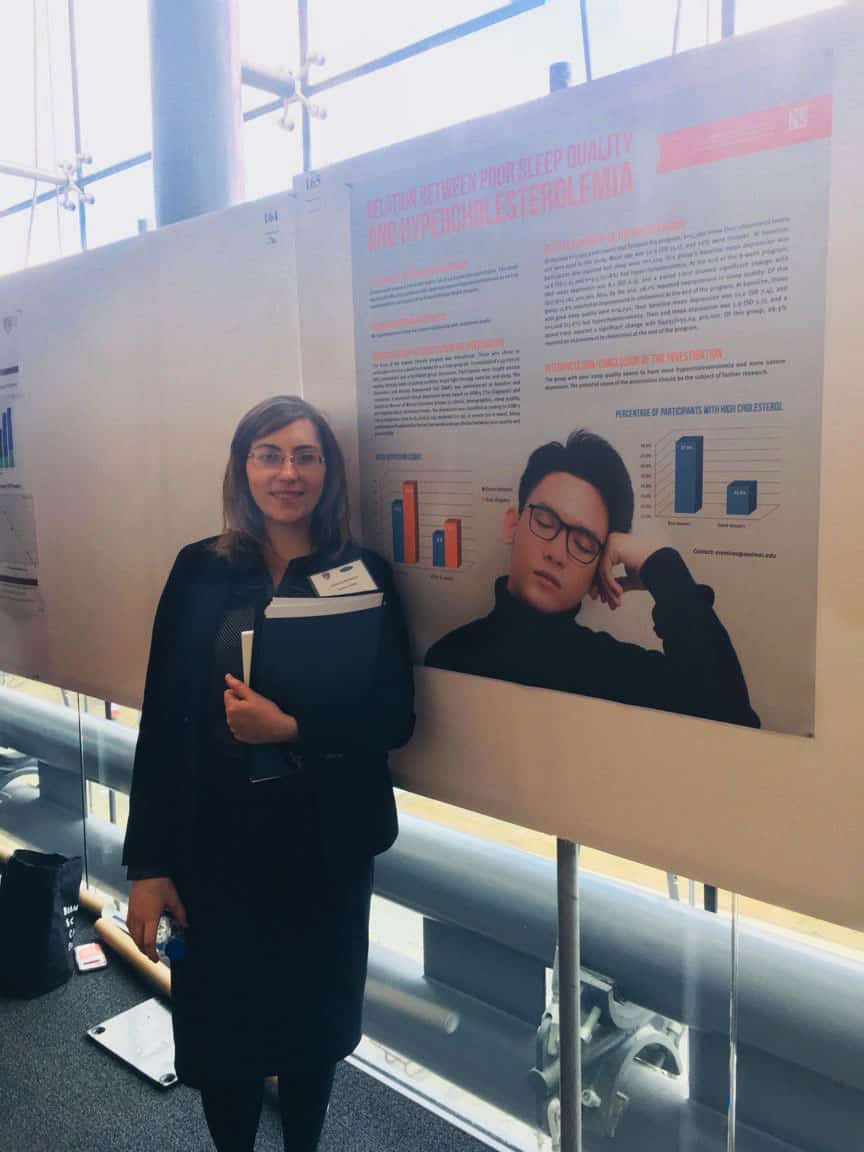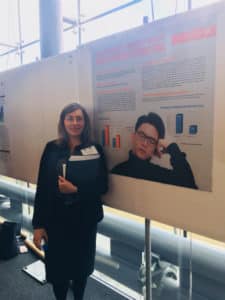 Johanna Emerson
Johanna is a junior at the college and is currently taking pre-med. She has a hard work ethic yet at the same time enjoys spending time with friends out of a class setting and cooking. Johanna took the Research Methods class as part of the prerequisites for graduating and was thrilled upon learning that her abstract topic was accepted for the NESS conference. Apart from presenting at NESS, she has also had the opportunity to present at the American Society of Regional Anaesthesia and Pain medicine (ASRA) conference in November 2017. Her research topic at the NESS was: The Relationship Between Poor Sleep Quality and Hypercholestoremia.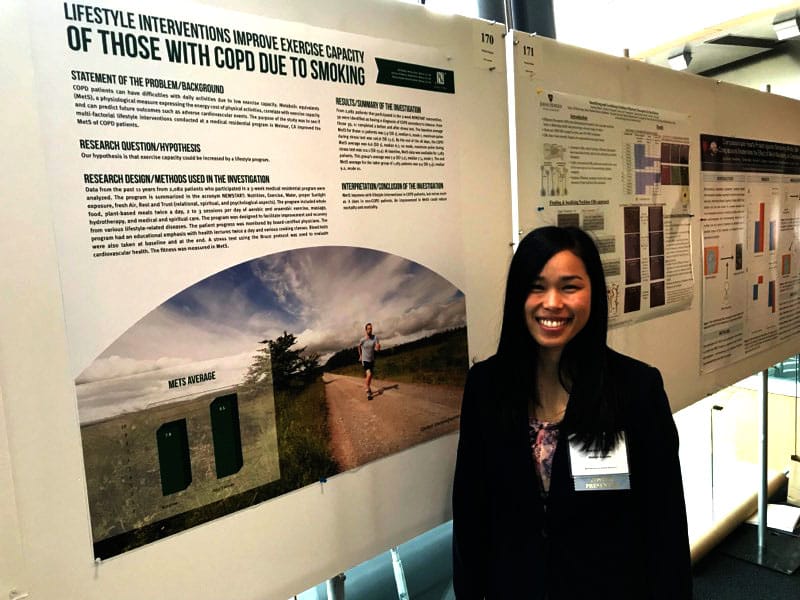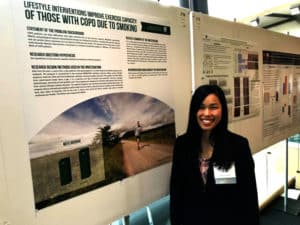 Monica Fukuda
Before coming to Weimar, Monica had completed a degree in Spanish and worked as a teacher at a christian bible school called Soulswest. However, after having taught, she felt a strong call to study medicine. When looking for places to take classes, she was drawn to Weimar college because of the emphasis on medical missionary work and lifestyle interventions. Monica said, "being able to present at a conference in Harvard, about lifestyle interventions, which essentially is the Adventist health message. To me that is exciting. Because I really feel like the Adventist health message, is true medicine. If you practice that, that's true medicine."Monica graduated this past from the college and is waiting to join medical school. Monica is also the co-author of a book named Habits that Heal: Habits from America's Longest Living People. Her research topic was: Lifestyle Interventions Improve Exercise capacity of those with COPD due to smoking.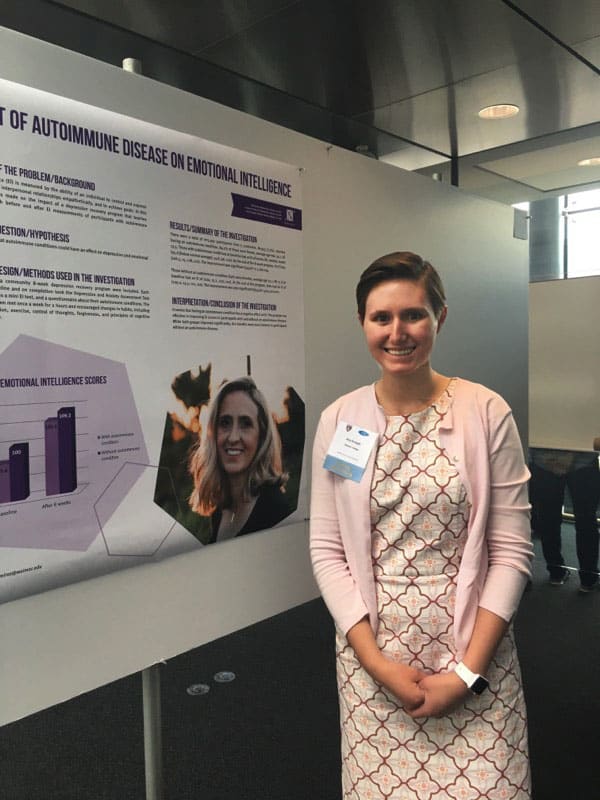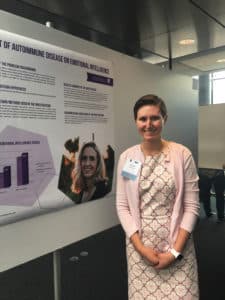 Camille Krueger
Camille is currently a junior at Weimar College. Camille's research experience actually began as a senior while attending the Weimar Academy located on the campus of Weimar Institute. In the summer before her freshman year at college, she began working with the NEWSTART lifestyle program and began publishing scientific journals/papers with Dr. Eddie Ramirez, principal researcher at the Institute, and Dr. Neil Nedley, president of Weimar Institute. She enjoys playing the piano, outdoor activities, and being with family and friends. This was Camille's first time publicly presenting any research at a conference. Her research topic was: The Effect of Autoimmune Disease on Emotional Intelligence.
POST CONFERENCE
At the conference, the four students had the unique opportunity talk with Harvard Medical School staff and other presenters. In talking to the judges, Monica remarked: "We are all on the same team and that team is relieving suffering humanity."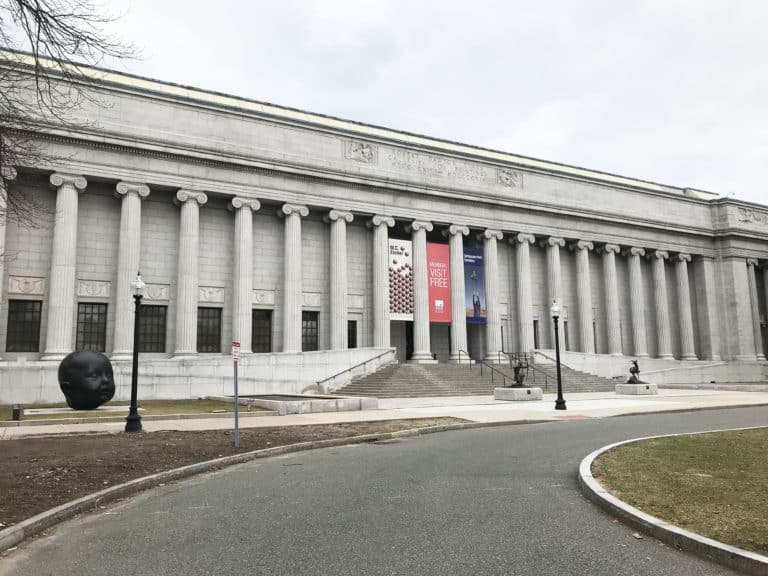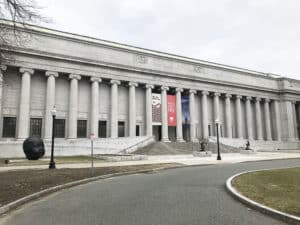 The judges at the conference were interested in the unique correlations in the research conducted at Weimar and how the students could practically implement the research on a much larger scale. The exposure allowed the students to further evaluate their own data, and look for ways to sharpen their data analysis skills.
However, the benefits went beyond merely the academic setting of Harvard Medical School. According to Camille, "the best part about going to Harvard wasn't actually the conference…on Saturday [before the conference] we went to this small church. And we met some girls that were college students who were going to the symposium the next day. So that afternoon we actually were able to take [one of] them out to do outreach with us…So we took her out and she was excited because she was in a small church with maybe 10 members. And they were probably the only youth, at least that we saw. It was neat to just kind of give them a little bit of a taste of Weimar, and connect and build a friendship."
THE VISION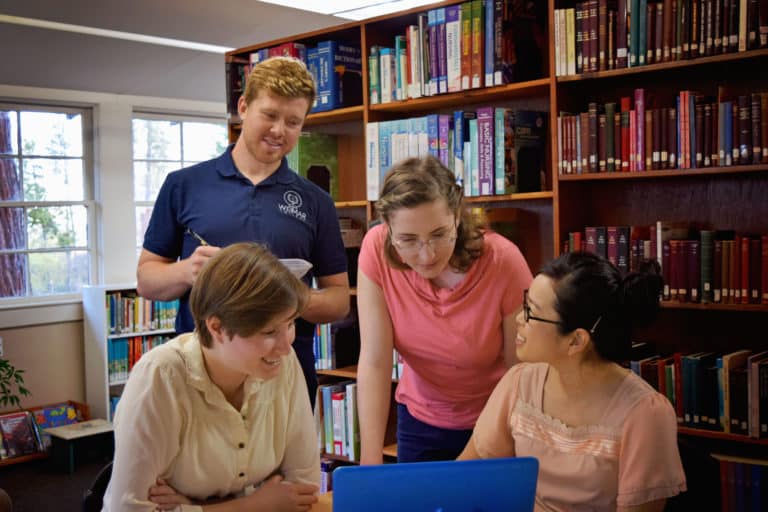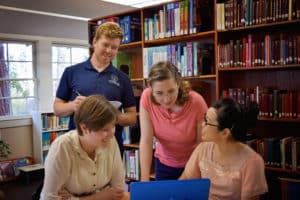 Commenting on the vision of Weimar, Steve Brownell says, "to not have students would be the death of the program or vice versa….This is why this institution was founded. So that it [the research] would be taught to students and students would teach [it to others]."
"The program wasn't to be apart from the education and really NEWSTART is just an extension of education, because it's now using professionally those who have been educated in the health work to now implement that into the lives of those who are unwell, while teaching students how to do this work. And it's been global in its effects, and that's because we followed the methods of God outlined in the Bible."
"There's lots of research, and you can make research say what you want with the numbers, depending on how you research it. But I think probably, the most profound [research] is seeing someone, as was said in the bible by a man who had just received his sight: 'all I know is that I was blind but now I see.'"
"When you see people who have been unwell: 'I was told that I would have to have heart surgery. I had 90% occlusion and here I am a year later, I just got cleared. I've got veins like a teenager! My cardiologist's jaw is on the floor. And they are sending more people to your program.' That's the research we really love because it actually is connected to a human being that just got their life back."
Through sharing this timely research, students have the ability to fulfill Weimar's vision of healing a hurting world.