2018 graduates who took the National Council Licensure Examination in June passed with remarkable results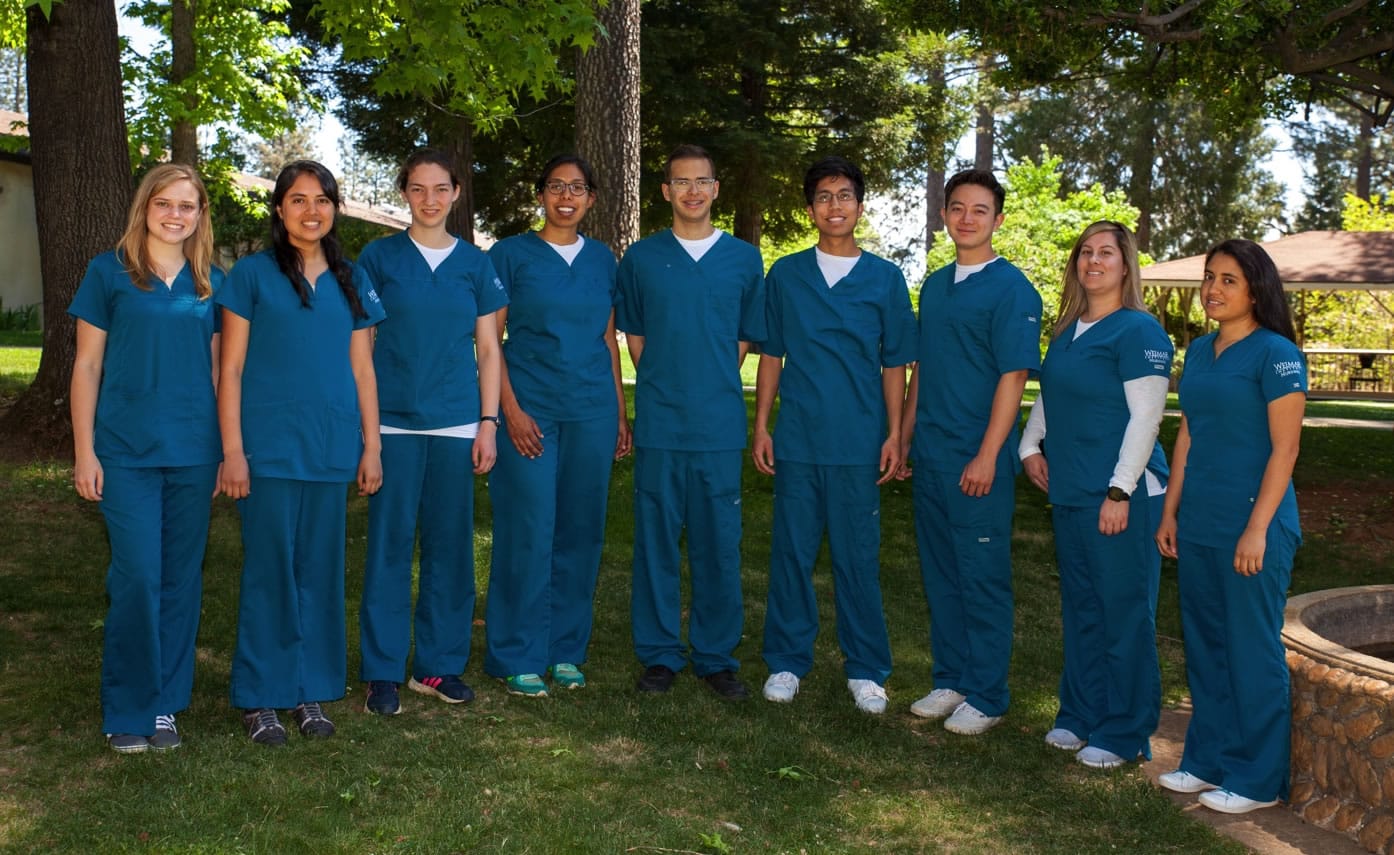 The lamps have been lit, the pins have been pinned, the scrubs have been…scrubbed, and the National Council Licensure Examinations (NCLEX) have been passed! That's right! For the second successive year, all Weimar nursing students who have taken the NCLEX to date* have passed.
In addition to keeping their 100% passing record fully intact, the class of 2018 completed the examination with the minimum number of questions having been asked. On the NCLEX, correct answers generate progressively challenging questions. A positive minimum number result means the student answered with such a high percentage of correct answers that his/her competency and knowledge was obvious, and no further questions were needed to determine this.
Only once before in her career has Dr. Lenora Follett, the Chair of the Weimar Nursing Department, seen such success. "It's truly fascinating! The students here at Weimar aren't like many others that I've worked with. They are so diligent in their studies; they are unbelievably committed and, of course, God has been blessing them immensely."
Taking Dr. Follett's advice of putting into practice the things that they have learned, most of this year's graduating class are heading to local hospitals, while others are pursuing their bachelor's degree in nursing elsewhere, because Weimar does not yet offer this. Dr. Follett hopes that soon enough, students won't have to leave Weimar. "The WASC accreditation visit in October is very important to us here at Weimar, and especially in the nursing department, as we want to be able to offer our students the opportunity to get their bachelor's degree right here. That's the goal, and we are already working hard towards it!"
Around the world, many have been called by God to be nurses, but why should they consider attending Weimar's Nursing School? According to Dr. Follett, it's not so much about the exam success rate as it is the spiritual growth. "The environment here is unique. The staff body is committed, not only to train nurses, but to train missionaries. Now couple that with the connections to programs such as the NEWSTART Lifestyle Center and the Nedley Anxiety & Depression Recovery Program – which each nursing student is intimately integrated into – and you have an experience that you cannot get anywhere else in the world!"
To find out more about the Weimar Institute Nursing program, or to apply, please visit weimar.edu.
[Dean Cullinane]
*Two graduates will take the exam later this year.