By Keith Dobbs
Big Joe may be Goliath size but he's more like David, the man after God's heart. At 6'6" and a record weight of 495 pounds, Big Joe became an overnight sensation when a random video was captured in Los Angeles at the Women's March following President Donald Trump's inauguration.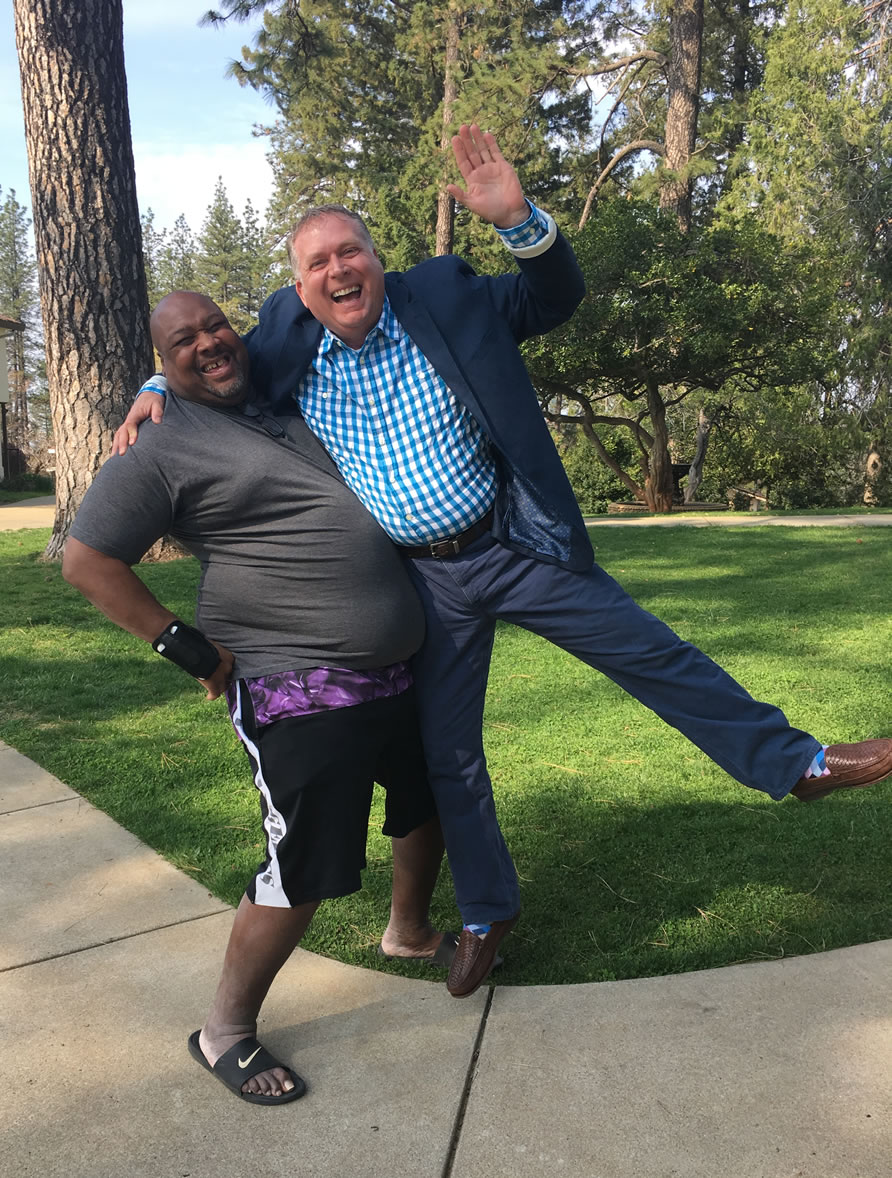 With over 100 million views and over a million shares, in one form or another, of the YouTube video clip (https://www.youtube.com/watch?v=IPqrimR8GWw), Big Joe says he's humbled by this experience.
In the video and subsequent videos, his experience is one of defending Christian beliefs, opposition to planned parenthood, and advocating for a united nation.
"There was no way that I was supposed to be in the middle of this march. I was on my bike on the way to the subway," reflected Big Joe. "I'm a believer in the Creator. I believe in Divine Providence."
Big Joe is seeing some mighty work from the Big Man with book offers, online shows, radio interviews, and even offers to visit the White House.
"God has a calling in my life. I've always known that He was going to use me."
Sighting his love for evangelism, distribution of mass Christian literature, and his love for working with people, Big Joe said that God opened the door…wide open!
"The video, and several subsequent videos, has given me a very unusual platform where people would be willing to hear what I'm saying," Big Joe continued. "People understand that I was speaking of prophecy. God has given me a bold confidence, like Stephen in the scriptures."
He said that it's hard to keep his faith a secret when so many people want to hear what he's saying. "The seeds have been planted and are being germinated."
In a home of divided faith…his mother was Catholic and his father was a Seventh-day Adventist, Big Joe was raised in New York with his mother. At age 13, he started to split time between his mother in New York and his dad in Philadelphia.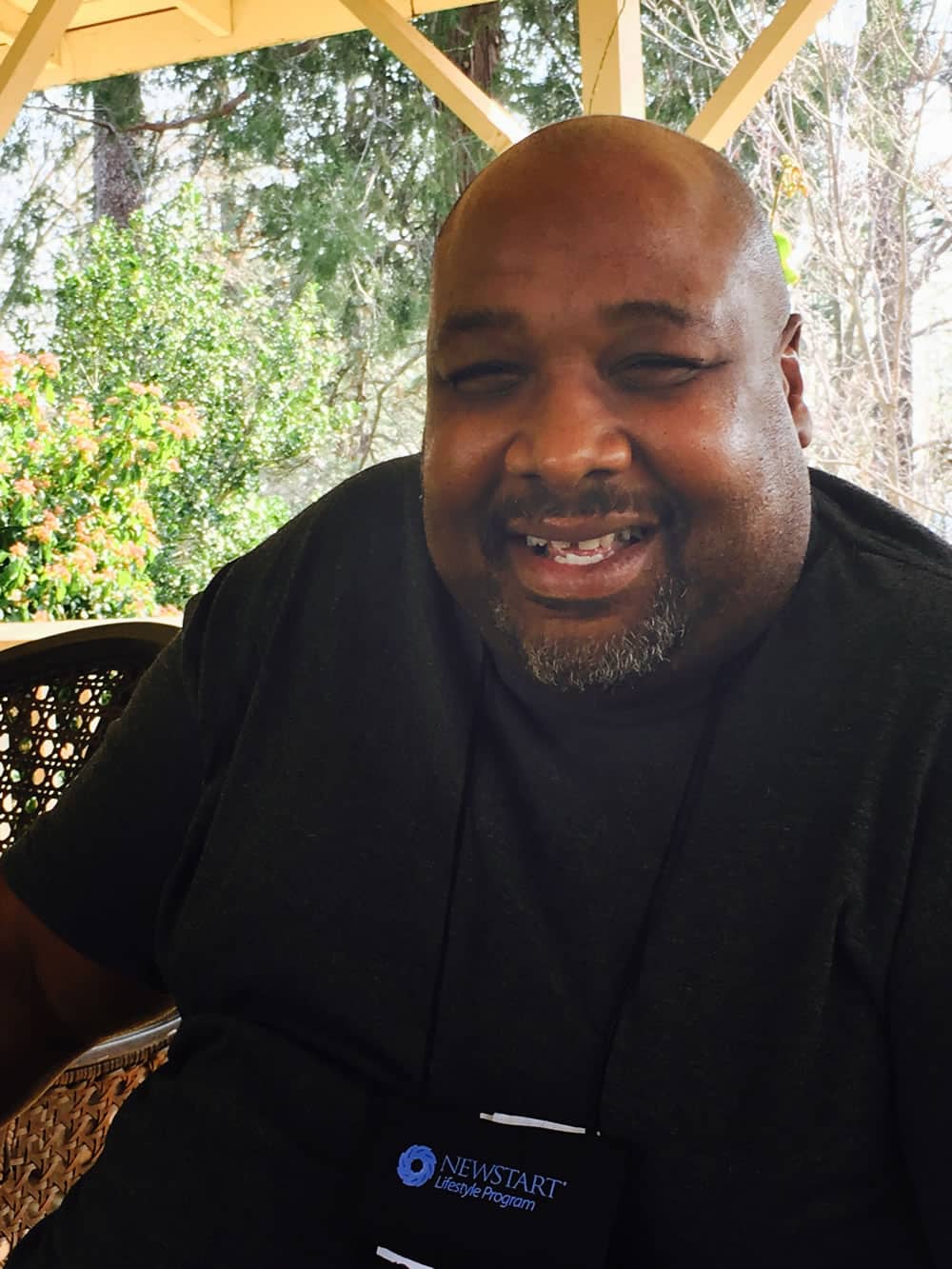 His father had studied ministry at Oakwood College in Alabama and instilled some of the Seventh-day Adventist Church's beliefs. His grandfather was a church planter in the Island of Haiti.
Big Joe began studying for himself, trying to find the right hope for his path. "I ended right back where I started after my research. I believed in the Sabbath and the dietary laws of Leviticus."
His research extended into the Spirit of Prophecy and Ellen White as a prophet for interpretation of scriptures to compliment the Biblical truths. "I came into the Adventist truth by studying all the religions. It wasn't a tradition thing for me."
A series of life events happened for Big Joe including marriage, three sons, divorce, and a lot of emotional eating.
When referencing his divorce, Big Joe shared that his mother said, "God is punishing you until you come back to the Catholic faith."
He said that it was like a "Job experience" all in one day. After earnest prayer, Big Joe was put in contact with some health-conscience Adventists. Using his words, "God put the right people around me at the right time."
Fast-forward to February 2017 when Big Joe reached out to Weimer Institute in Northern California to enroll in the NEWSTART program. "It was time to get my life back in order and be reflective of the health message that I have in my heart."
NEWSTART is an 18-day residential program from an acronym for nutrition, exercise, water, sunlight, temperance, air, rest and trust in God. He feels that as he gets his weight under control, and drops down to his desired weight of 240 pounds, that people will notice and ask questions. "Being in front of the camera all the time these days, it will give me an opportunity to tell about the Seventh-day Adventist health message which can open all kinds of doors."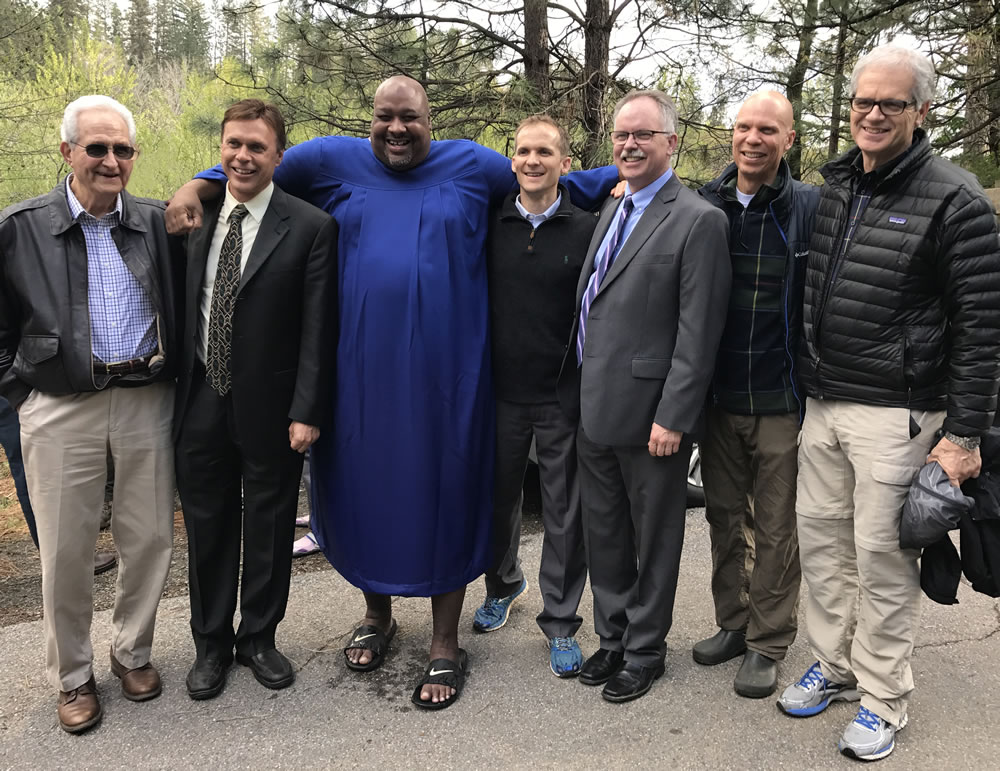 During his 18-day program at Weimar, Big Joe got a good start toward his goals. He lost 21 pounds and five inches.
With a size 16 shoe, Big Joe says, "I plan on looking like actor Dwayne "The Rock" Johnson with a set of six-pack muscles. That will get everyone's attention and they'll be asking questions."
Now at 47, he felt it was time to claim the promises of Isaiah 8:20, "To the law and to the testimony: if they speak not according to this word, it is because there is no light in them."
Big Joe automatically began singing his favorite hymn, Seeking the Lost.
"Seeking the lost, yes, kindly entreating, Wanderers of the mountain astray; Come unto Me, His message repeating, Words of the Master speaking today.

Going afar upon the mountain, Bringing the wande'rer back again, back again, Into the fold of my Redeemer, Jesus, the Lamb for sinners slain, for sinners slain.

Seeking the lost and pointing to Jesus, Souls that are weak and heart that are sore, Leading them forth in ways of salvation, Showing the path to life evermore."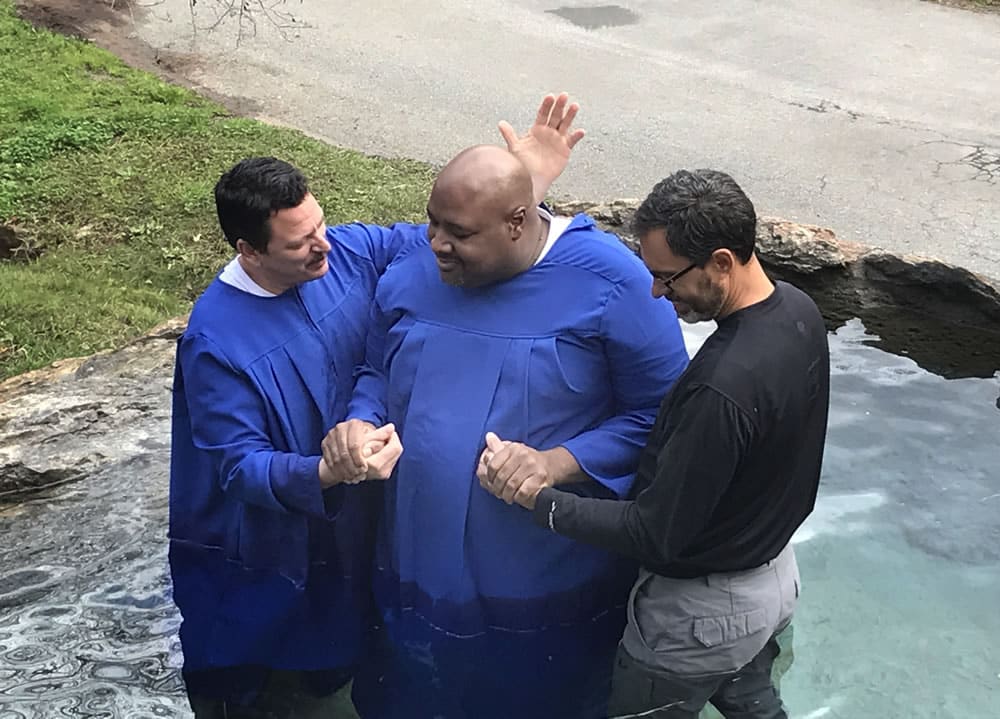 Big Joe said that God wants him to use his new-found fame to sound an alarm to the lost and point them to Jesus. He believes the prophecy that during these end times, the Seventh-day Adventist message will come from obscure places. Reference a passage in Selected Messages, book 1, pp. 221, 222, Big Joe said, "We are standing on the threshold of great and solemn events. Prophecies are fulfilling. Strange and eventful history is being recorded in the books of heaven–events which it was declared should shortly precede the great day of God. Everything in the world is in an unsettled state. The nations are angry, and great preparations for war are being made. Nation is plotting against nation, and kingdom against kingdom. The great day of God is hasting greatly. But although the nations are mustering their forces for war and bloodshed, the command to the angels is still in force, that they hold the four winds until the servants of God are sealed in their foreheads."
Being a public figure himself, Big Joe isn't star struck with a request to meet the president or of his encounter with renowned neurosurgeon Ben Carson who now serves as the United States Secretary of Housing and Urban Development. He wants to make sure that people know his motives are not about politics but rather sharing a common ground…that Jesus Christ is the Lord and Savior over all.
During Big Joe's recent experience at Weimar Institute, he was re-baptized by NEWSTART Chaplain Damon Snead.
"It's all part of God's plan to put the right people in the right place at the right time. God will provide a path to share His ministry just like he opened the door for me to be at that Women's March."
*Big Joe is his name of choice. With a birth name of Joseph, his last name means "of war" in French, however, he's a man of peace. He has been known as Big Joe since 1998. He is a member of a Seventh-day Adventist Church in Southern California.