Photo: Nik Hold
Two nursing students with a goal to heal the world one microgreen at a time
W iljon Guarin had long wanted to become a nurse, but he soon realized that the rush and repetitiveness of hospital nursing were not for him. He didn't want to be stuck in what he describes as a "white-ceiling, white-wall, white-floor" hospital for the rest of his career. So, he opted at age 24 to become a registered home health case manager nurse. It nicely fit his personal mission to connect with people and help improve their lives in a sustained way.
For his job, he spends about four hours a day visiting home-bound patients in Sacramento, Roseville, Rocklin, Lincoln, Auburn, Colfax, and other areas near Weimar Institute where Wiljon is completing his BSN. At each home, Wiljon checks on his patient and provides the care that he or she requires. But Wiljon has always wanted to do more.
He is a descendant of a line of farmers. His grandfather, great-grandfather, and great-great-grandfather were all hard workers who rose early most mornings, retired early most evenings, and capitalized on every hour of daylight. While being a nurse includes long hours, it is quite different from farming. Nevertheless, Wiljon loves the calm pace and the opportunity to work with his hands in nature. Soon Wiljon's love of gardening led him to invite one of his friends, Felicity Kaisuva, to see his garden.
Felicity, a nursing student, came to Weimar from Australia to earn a health/lifestyle coaching certificate in the HEALTH program. As the HEALTH course progressed, Felicity learned that while curing various diseases is important and helpful, a healthy, preventative lifestyle is preferable. Felicity began to focus on how nutrition is a fundamental part of a healthy lifestyle. After completing the HEALTH program, Felicity began nursing school. However, the importance of nutrition was still in her mind and promoting it became a personal mission.
After touring Wiljon's garden, he and Felicity began talking about microgreens. This new interest and their mutual nursing career goals led them to co-found Advent Gardens, a microgreens business, in May 2020.
Wiljon and Felicity have a number of reasons for starting Advent Gardens, but one of their main ones is their mission to promote healthful living through a nutritious diet. "We're nurses," Wiljon says, "and we want to be able to give people a lot of nutrients and a lot of good-tasting food."
Microgreens are one of those tasty foods and a nutritional powerhouse that people often don't know much about. "Microgreens are the teenager plants of plants," Wiljon says, "People ask 'So, why don't you just call them sprouts?' We don't call them sprouts because sprouts are sprouted and produced without a medium to grow in. Sprouts are produced only with water. But microgreens are grown with a medium: soil. They're grown with a root, with a stalk, with leaves, and then keep growing until they turn green." Microgreens are harvested at seven to 15 days of growth. "That's the best time when it has its most dense amount of nutrients," Wiljon says, "more dense than the adult, and also more dense than the sprout because the sprout doesn't get its nutrients from the soil."
Now, between seeing patients, Wiljon provides people an opportunity to, in a sense, become their own home health case managers through good nutrition. On each nursing errand, he takes sample greens with him and, between patients, he markets them to grocery stores and restaurants.
"It's super cool because it's so convenient," Wiljon says speaking about his job as a home health nurse, "Felicity, here, she's the farm manager. She does planting. And then when it comes to marketing, I…take the samples, and market. I clock in, work, clock out, market, clock back in, work, and then clock out and market again!"
Starting a business during the challenges of 2020 wasn't easy, but they began small and their business has steadily grown. In May, when Wiljon and Felicity began growing microgreens, they started with growing pea and radish microgreens from sprout-hood. Already, they've expanded their microgreen crops to include sunflower, broccoli, and cilantro microgreens. At the six-month mark, Advent Gardens was already supplying local stores and vendors such as Pizzaiolo (a popular pizza place in Auburn, CA, that receives individual customers' orders from as far away as the Bay area) with fresh, delicious microgreens.
Additionally, their individual customer base has expanded beyond the local area. For some customers, gardening – even microgreens – for themselves isn't an option so they look to Advent Gardens for this service. For others, microgreens are a first step toward a healthier lifestyle as they look for ways to boost immunity these days. Still others appreciate that microgreens offer more nutrients in smaller packages and with less waste thus better conserving natural resources.
For Wiljon and Felicity, Advent Gardens is about finding a unique way to fill a need. They agree that Weimar College taught them this through the importance of both good nutrition and thinking independently. "I believe that's what true education is supposed to teach: original thought." Wiljon says, "And when I was learning from Dr. Wilcox [an English professor at Weimar College], I learned that true education wasn't just to teach people how to work under a boss and fulfill what he or she wants. It was supposed to have people make original ideas to better the world, and, out of that, sustain themselves financially."
Bettering lives through connection and nutrition? Fulfilling their personal missions through helping people sustain a healthier lifestyle? Advent Gardens does this and more as it continues to grow from a micro idea to a mission with big results.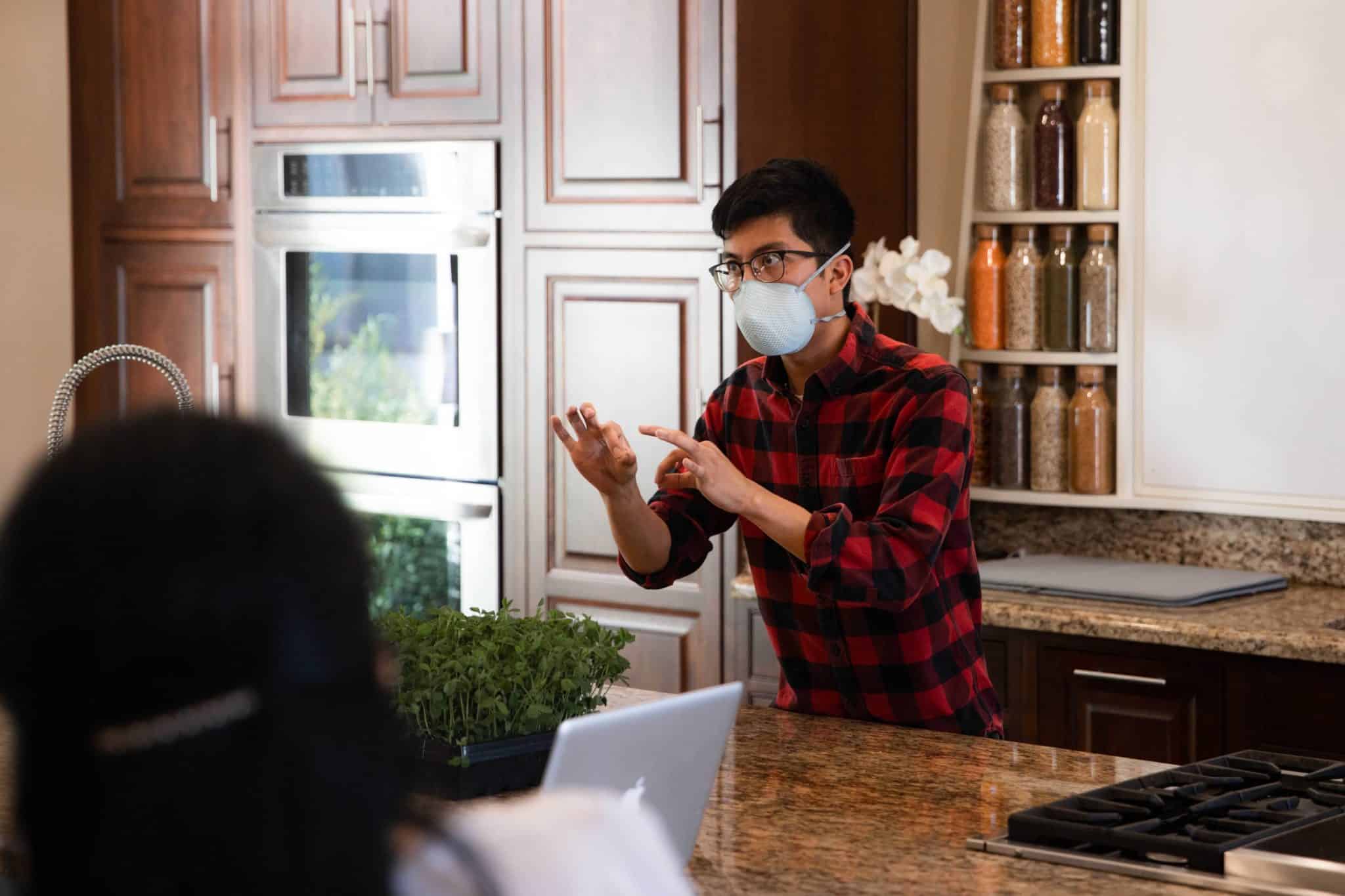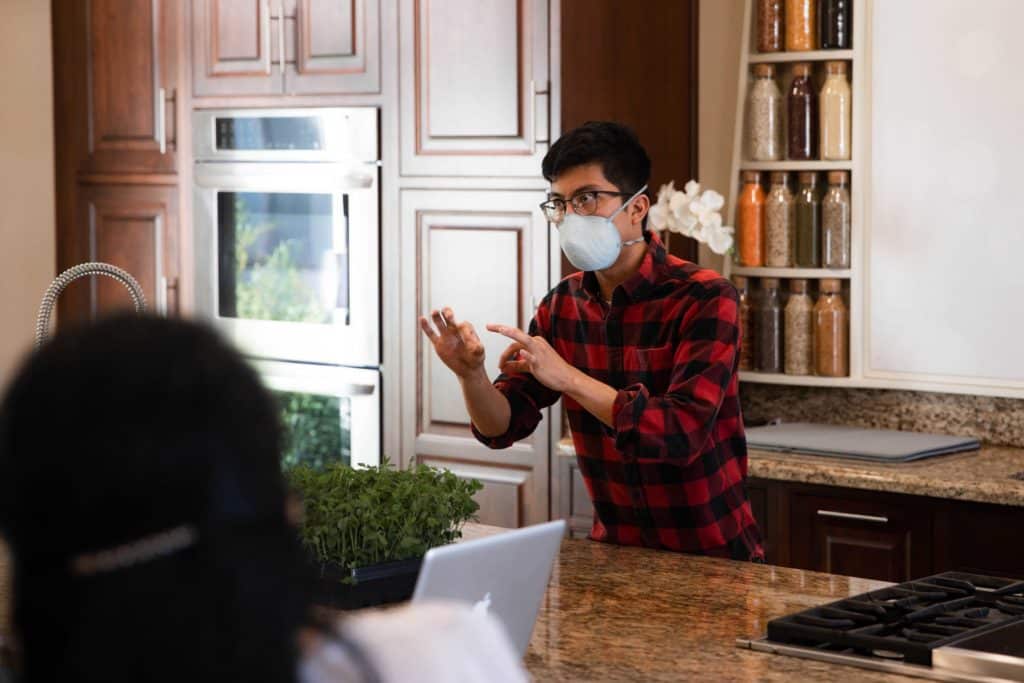 If you're looking for unique ways to fulfil your personal mission through Nursing or other degrees, we'd love to help. Contact the Admissions department at [email protected] or (530) 422-7923 or go to https://weimar.edu/admissions/.