By Joshua Li, a senior at Weimar Academy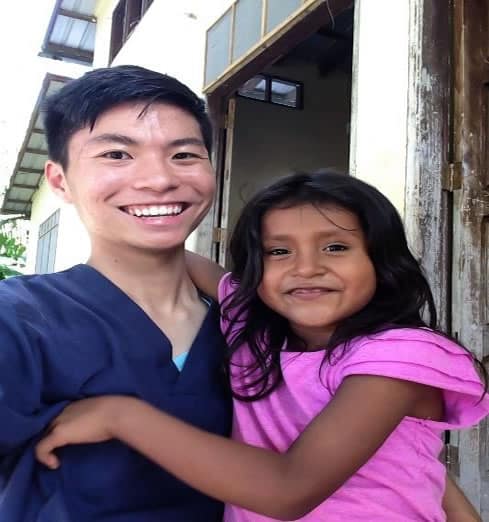 Have you stayed at a hotel for just one night? You check in, get settled, and decide that you want a nice relaxing shower. Fortunately, you don't need to dig through your bags because the hotel has provided complimentary toiletries! The next morning, you gather your belongings and leave, perhaps not thinking twice about that bar of soap you showered with, nor the one at the sink. Of course, the hotel cannot just leave those bars for the next guest, so what do they do? Throw it away. They are required to discard the soap, even if the guest hasn't touched it at all, or if it is still inside the wrapper.
In the United States alone, we have some 4.6 million hotel rooms. They throw away 2.6 million bars of soap every day! In juxtaposition, we lose about 2 million kids to diarrhea every year. People often say that there are not enough resources in the world. In many countries, access to basic amenities that are imperative to healthy community hygiene is not readily available. Yet here we are comfortable in our homes letting so much go to waste.
At Weimar Academy, we have a project-based learning class called PROVE (Placing Research, Ownership, and Vision into Education). My PROVE project is a small-scale service learning project which works to lessen waste and help those in need. The project is fairly simple: collect soap from hotels that would otherwise be thrown away, recycle it, and give to those in need.
Soap is collected from donation bins, as well as hotels and sorted by makeup, usage, and colors. It then goes through a cleaning and sanitization process before being molded into a new bar of soap. After the bars have set, cut, stamped, and packaged, they will be sent out or delivered, ready to be given to anyone in need.
Calling this PureLi Soap, using the concept of purifying the soap and combining with my last name, it seems like a natural combination for a gift bar to a needy recipient.
You can help with this project as well! Do you know of any organizations that need soap? The soaps will be donated to various volunteer organizations that are designed to help those in need. We are currently looking for partners who will take our soap and make sure that it gets to those who need it most.
If you have any questions or would like to get involved in the project, please don't hesitate to contact me at jli@weimar.edu, or (209) 275-8886.