By: John Peacock, Weimar College Professor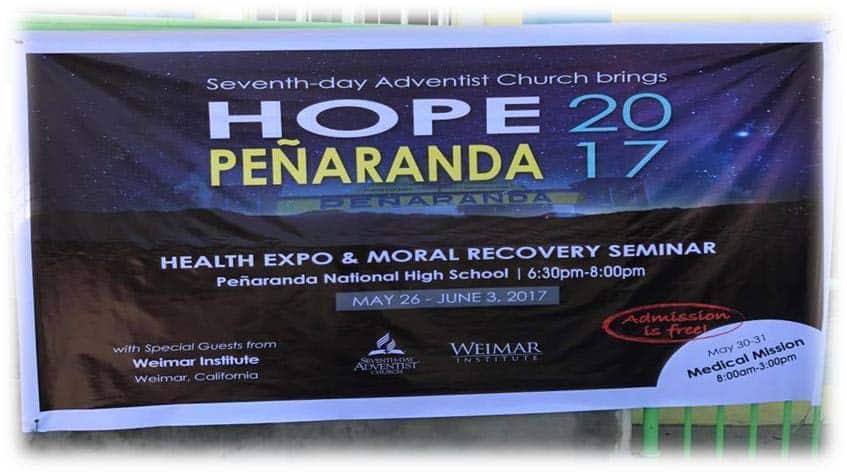 "What if …?" It's a simple phrase that sometimes takes captive our imagination as we wonder to ourselves how our lives may have been different. "What if I had chosen a different career?" "What if I lived somewhere else?" "What if I hadn't made that phone call?" For me the most poignant moment of our recent mission trip to the Philippines was when I leaned forward in our crowded van and asked Pastor Roldan Abello, my fellow co-leader of the trip and the associate pastor of the San Francisco Central Seventh Day Adventist church, "Pastor, what if we hadn't come? What would have happened?" His answer gave me serious pause to think.
Our trip to the Philippines was incredible. We had the privilege of seeing God work in some beautiful ways. We joined hands with pastors and church planters from the Luzon Central Conference (Pastors Nelson Antonio, Joel Abonales Jr, Peter Moral, Adonis Mendoza, Stephen Antonio, Noel Bornales) to hold two evangelistic series in Peñaranda and Santa Rosa. We saw more than 80 souls fall in love with God and were baptized; having the peace that God had washing away their sins. (There are another 20 plus preparing to be baptized soon).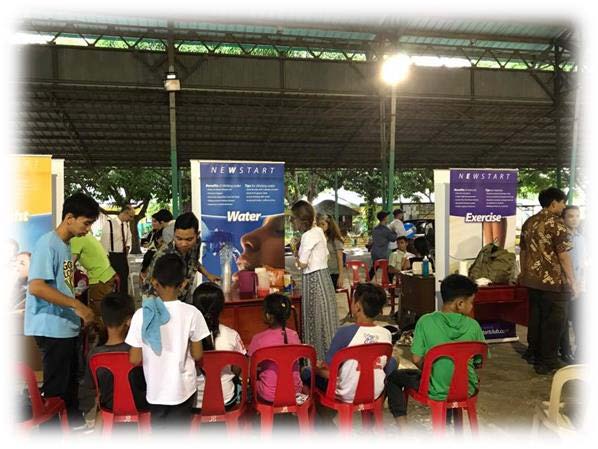 We saw God used us to minister to over a thousand people that showed up for our free medical and dental clinics and health expos. We praised God for the relief He brought to their pain. We saw the joy in people's eyes as we fitted them with reading glasses, and once again they could read a book. With an average salary of $5/day (yes that really is per day), a pair of glasses was a much welcomed gift. We had the privilege of ministering in Word and music to about 150 pastors and workers at the conference workers meeting. By God's grace and with Pastor Macintosh's help, we were able to give to each family a gift to encourage them – The Eight Secrets to Ancient Health DVD by Anchor point films. I wish you could have seen their heartfelt gratitude or heard their enthusiasm at how God had used our team to minister to their hearts.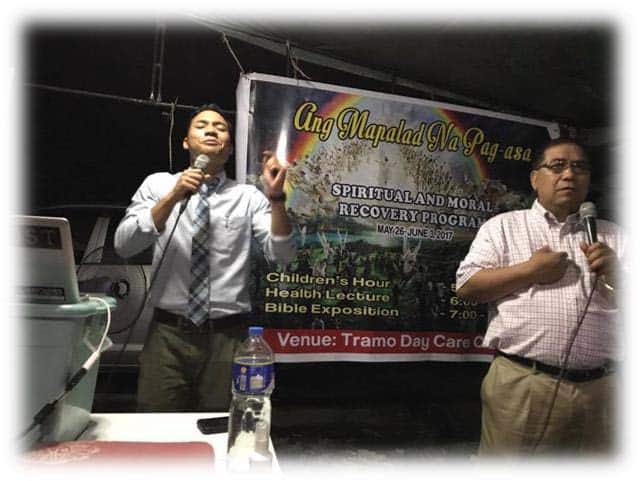 One of the more outrageous dreams of our mission trip was to actually build a church in Peñaranda. For many of the Filipino people in this area, who earn a mere $5 a day, they simply don't have the means to buy gas to travel to church to another town. So if there is not a church in their town, which was the case in Peñaranda, sometimes the baptized members get discouraged and fall away from Jesus. So building a church was important. Even though it only costs 20,000 dollars to build a nice church in this part of the Philippines, completing this project seemed unlikely. We were already swamped with trying to raise enough money to cover the cost for the medical and dental clinics, the health expos, the evangelism meetings, medical supplies, glasses and airlines tickets. To add another $20,000 on top of that seemed only an outlandish dream. With only 1 day left before we departed, all we had raised towards the rearing of the church was about $3,000. But God still works in amazing ways, and before we left He had raised the full 20,000! We officially broke ground for the church in Peñaranda while we were there!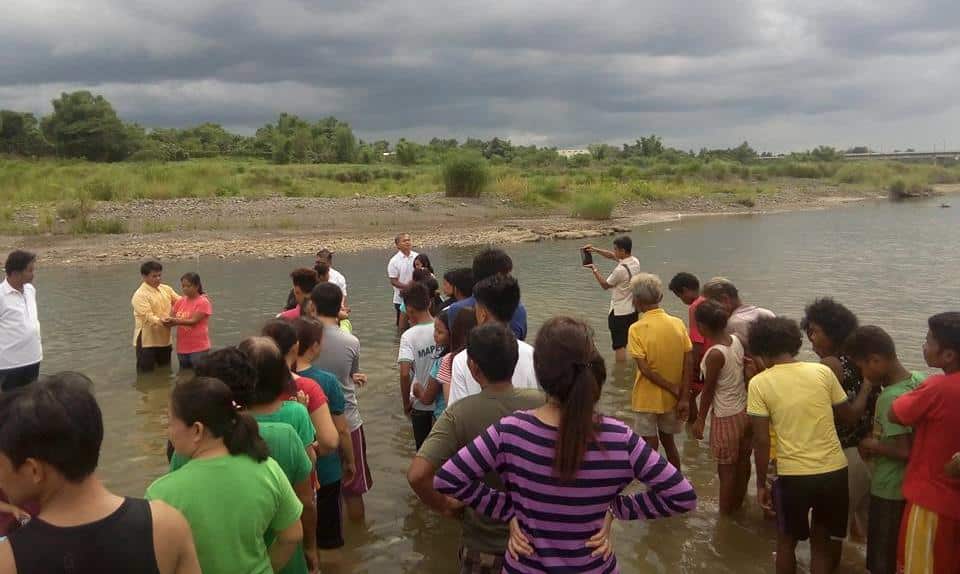 When I asked Pastor Abello what would have happened if we hadn't come he said, "Nothing would have happen." That is what shook me. The thought that, the majority of these people would not have found relief from their suffering and pain, most of them would still be nursing a toothache, most of them would still be walking around struggling, trying to see and most importantly none of them would likely have fallen in love with God the way they did. That is what shakes me the most. It makes me wonder at the power that God has put into our hands to impact the quality of each other's lives.
And it makes me want to cheer you on reader, in your efforts to make a difference in this hurting world. Hang in there, keep trying. Your efforts may be making a huge impact in someone else's life.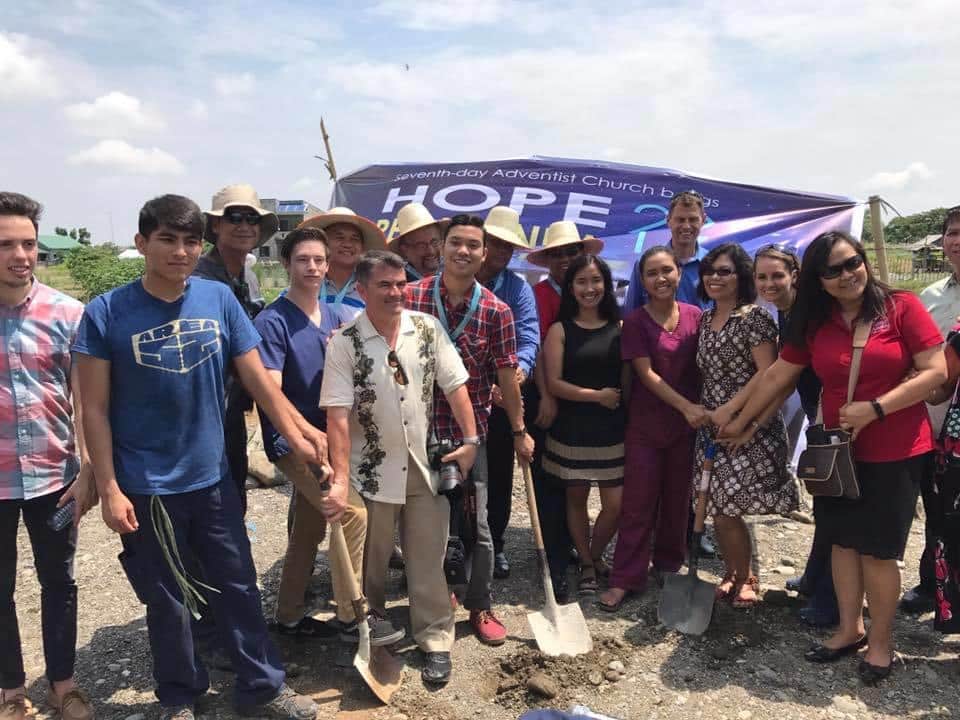 I'd like to take a moment to say a special thank you to my fellow missionaries who showed me Jesus in so many different ways. Here are just a few of those ways. Thank you to Rachelle Abello and Adolfo Potts, who undauntingly and uncomplainingly faced last minute changes. "You want me to do special music in 5 minutes, before over a hundred people, with no time to practice? … No problem, Mr. Peacock." Thank you to Josh Sihotang whose excitement in helping people to read again was awesome and contagious. Thank you to Cris Villasante and Dianne Abello whose love for kids caused an explosion in the children's ministry. Thank you to Richard Steffens whose tenaciousness at preparing messages to minister to people and encouraging us was beautiful. Thank you to Mark Brunig whose photography and decision were inspiring. Thank you to Lidya Sihotang who warmed us with her motherly care and kindness. Thank you to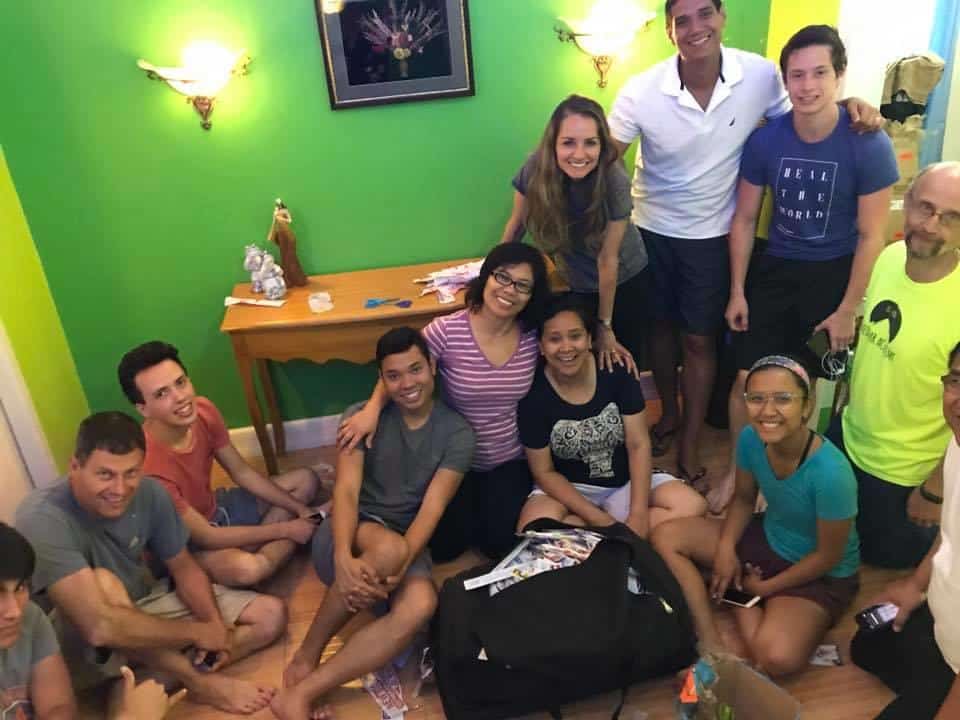 Omar and Samantha who left their own mission work in Palau to come relieve the pain of the people in the Philippines. Thank you to Pastor Mark Ferrell whose gospel presentations were so well adapted to the people's hearts and who kept us laughing. Thank you to Pastor Abello and Morena, whose vision and faith inspired me and who helped carry the burdens of making this trip happen. Most importantly, thank you to God, the source of every good thing that was done.
I'd also like to say a sincere thank you to each of you who prayed for and gave support to this ministry. I really appreciate it. Special thanks to the Loredo family who donated over a thousand toothbrushes to help the people of Peñaranda and Santa Rosa. Special thanks to Lori Janet, whose contributions made it possible to buy 500 glasses and toys for the children of the Philippines. Special thanks also to all who contributed to make the dream of building a church in Peñaranda into a present day reality!