By Keith Dobbs 
Inspired writer Ellen White says there's ministry in a loaf of bread. I bet there's ministry in a bag of Weimar granola, too. Please let me tell you a story…
In an effort to generate some new friends for the Weimar Market, frequently shortened to "Weimart", store manager Linda Daum and I brainstormed a free bread and granola tasting, something we could invite community folks to come sample.
I purchased ads in the Colfax News and the Auburn Journal inviting guests to come on the afternoon of April 11. Then I placed the announcement on Facebook. Within a few days, I received a message from John Ansah-Sasraku who had seen the Facebook post…all the way from Kenyase, a suburb of Kumasi City in the Ashanti Region of southern Ghana in West Africa.
The gentleman said he wished he lived closer, so he could try some of the breads and granolas made in the Weimar Institute cafeteria and bakery.
As a random act, I purchased a pound of granola from the Weimart and headed to the post office in Colfax to see how I could mail it to him. The postmaster said she'd never mailed anything to Ghana, had no idea where it was, or how long it would take to get there.
Thirty-five days later, I get an email from Ansah-Sasraku saying he'd received a package of granola from Weimar Institute.
A portion of his email said, "Happy Sabbath. I received on Thursday, May 18, 2017 the lovely packet you sent containing the granola and other booklets of Weimar. I and my family have taken some of the granola and wish to say that it is very delicious."
As an ordained elder, evangelist and a gospel teacher for the Seventh-day Adventist Church, his mother church is Kenyase Central with a membership of around 250. However, he's been assigned as caretaker to a company church in Manhyia with a membership of 12.
"We worship in a school apartment. I have been taking care of churches since 2004. I have taken care of four churches, two of which have been organized. Right now, I am a caretaker of Manhyia Seventh-day Adventist Company Church."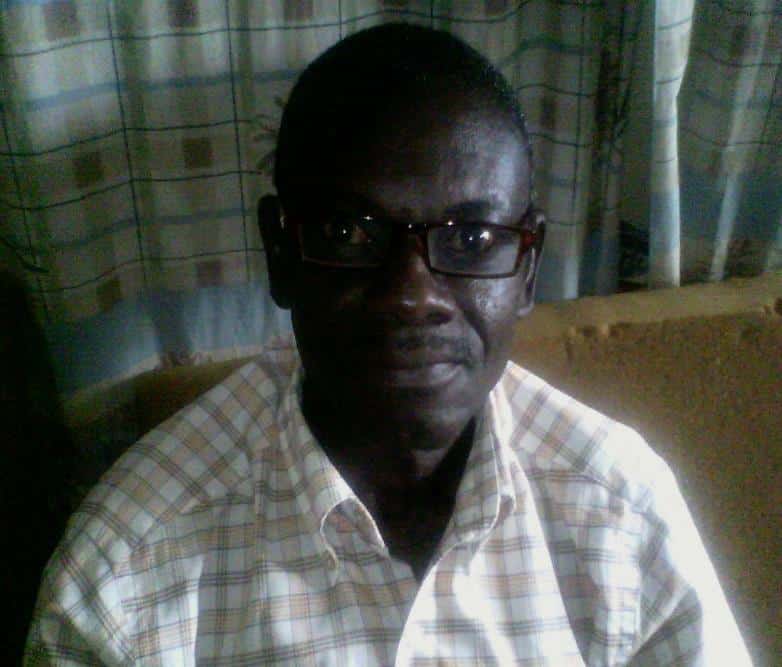 John Ansah-Sasra used Weimar granola in his ministerial outreach.
Ansah-Sasraku used a few small grains of the granola to lure people to services. "Today, I gave some to a nursing student, and he confessed it's delicious. However, when I wanted to take a picture of him enjoying the granola, he refused."
He stated that the people in his village like to worship the Lord, but because of the poverty many turn back a few months after accepting the gospel. More than 300 souls have been baptized. Elders and evangelists do not baptize only pastors except where there is no pastor. Even then, permission must be sought from the conference.
John Ansah-Sasra used Weimar granola in his ministerial outreach. 
Ansah-Sasraku and his wife Theresa rent a single room they called home. She has Parkinson's disease which has affected her hands. "She can't wash down. Simply, I am her hands." He confessed that he shared a taste of the Weimar granola with his wife.
Ansah-Sasraku has never been to Weimar Institute or the United States. In 1978, he received his education from middle school in his country which is equivalent to tenth grade in the states. He follows posts about how God is leading in the ministries, health education, and outreach programs at Weimar Institute and comments, "May God richly bless you for the wonderful work you are doing for the Master."
He said that the greatest need in his ministry is place of worship and equipment such as projectors and laptop for public evangelism. But, until the Lord sees fit to give them equipment, they feel blessed with some granola to use in their outreach.
—
* Keith Dobbs is vice president of advancement at Weimar Institute.